Cardiolin

Review
Rated:
4

out of

5


by

VaricoesVeinsGone.com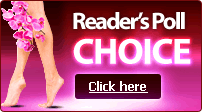 Manufactured by Progressive Health Nutraceuticals, Cardiolin is a natural supplement developed to provide relief to those suffering from varicose veins. Because a poor circulatory system is considered to be the primary cause of varicose veins, proponents of Cardiolin believe this natural supplement furnishes the body with the nutrients it needs to restore circulation to optimum levels.
Cardiolin Benefits
The makers of Cardiolin attribute the claimed success of their product to its ability to provide the circulatory system with nutritional support that both decreases the amount of pressure in the veins of the leg while improving the integrity of the tissues which support veins. The manufacturers claim that Cardiolin is most effective when combined with a proper diet, exercise, and relaxation techniques.
As a dietary supplement, Cardiolin is available in capsule form. The makers recommend users take one capsule each morning with at least 8 ounces of water. Consumers are urges against taking more than two capsules a day.
Cardiolin Ingredients
The primary effective ingredients in Cardiolin include:
Horse Chestnut Extract
Butchers Broom Extract
Gotu Kola Extract
Grape Seed Extract
Cardiolin Side Effects
According to its makers, Cardiolin has no side effects. However, the potential for some side effects exists with nearly every nutritional supplement. Cardiolin may have adverse affects if you're presently taking prescription medications, suffer from allergies, or have any pre-existing conditions.
Does Cardiolin Work?
While the makers of Cardiolin are to be commended for including horse chestnut and butcher's room extracts in their formula, there doesn't seem to be enough evidence available to support its effectiveness. The manufacturer's website leaves much to be desired regarding actual information about Cardiolin.
Instead of providing real product information, Progressive Health Nutraceuticals has opted to give lots of detail about varicose veins. Most people who are looking for varicose veins treatments probably don't need a biology lesson at the expense of real information regarding solutions.