Varicose Ease

Reviews
Rated:
2

out of

5


by

VaricoseVeinsGone.com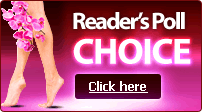 Developed by a company known as Herbal Medi Care, Varicose Ease is a dietary supplement marketed to both males and females for the treatments of varicose and spider veins for both cosmetic and medical purposes. According to the makers of Varicose Ease, this formulation works to strengthen vessel walls and improve vein circulation.
Varicose Ease Benefits
According to Herbal Medi Care, the primary benefits of Varicose Ease revolve around its ability to improve overall blood circulation and flow, diminish swelling of veins, and heal internal blood vessels. The active ingredients in Varicose Ease are also believed to help prevent blood clots and thin the blood for increased enhanced blood circulation.
Varicose Ease Ingredients
The primary ingredients included in Varicose Ease include the following:
Bilberry
Ginkgo Biloba
Hawthorn
Gotu Kola
Horse Chestnut
Motherwort
Cayenne
Ginger
Varicose Ease is available in bottles of 60 capsules each with a 600mg proprietary formula in each serving. The manufacturers recommend Varicose Ease users take two capsule one hour before or after meals. Varicose Ease may be taken as much as three times daily.
Varicose Ease Side Effects
Currently, there are no known side effects associated with Varicose Ease. However, as with nearly every dietary supplement the potential for side effects does exist. With this in mind, those looking for varicose vein treatments should avoid products that make outrageous, unsubstantiated claims or fail to disclose vital information. Plus, if you are is taking a prescription medication or suffering from pre-existing conditions, you should consult your physician before beginning any supplemental regimen.
Does Varicose Ease Work?
The presence of Horse Chestnut, a proven varicose vein fighter, gives Varicose Ease some merit in the world of nutritional supplements. However, we aren't sure if Varicose Ease contains enough Horse Chestnut to be effective. Plus, the presence of other filler ingredients makes this formula less than desirable as a treatment for varicose veins.