VaraVein

Review
Rated:
2

out of

5


by

VaricoseVeinsGone.com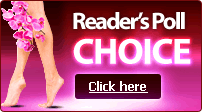 VaraVein, formerly known as Vein Away, is marketed as a potent varicose and spider vein treatment which combines a host of herbs and extracts in a single 60-capsule bottle. The makers of VaraVein claim this natural supplement contains the greatest potency of any other varicose vein treatment on the market today, but this claim has yet to be substantiated. VaraVein is also believed to be effective for treating hemorrhoids, varicosity, phlebitis, and inflammation in the veins.
VaraVein Benefits
The manufacturers of VaraVein attribute this supplement's effectiveness to its high concentration of active ingredients. The primary ingredient, Horse Chestnut, is believed to act as an anti-inflammatory and astringent agent in the VaraVein formula. According to the makers, this enables VaraVein to have a positive affect on the circulatory system by enhancing the overall tone and strength of the veins. VaraVein is also believed to be useful for relieving nightly cramping of the calves, heavy sensations in the legs, swelling, and pruritus.
VaraVein Ingredients
The ingredients listed in VaraVein include the following:
Horse Chestnut Extract (22% Standardized Extract)
Pycnogenol
Pine Bark Extract
Gelatin
Rice Flour
Magnesium
Trisilicate
Magnesium Stearate
VaraVein Side Effects
At present, there are no known side effects associated with VaraVein. However, as with any nutritional supplement, the potential for side effects is present. With this in mind, consumers should avoid products that make outrageous, unsubstantiated claims that aren't based on real clinical studies. Plus, if one is taking any prescription medications or suffering from pre-existing conditions, it may be best to consult a physician before beginning any supplemental regimen.
Does VaraVein Work?
Overall, VaraVein seems to a have a bit of merit because it includes Horse Chestnut, a proven varicose vein fighter. However, the mix of other herbals and filler ingredients makes the VaraVein formulation less than desirable. Plus, the unsubstantiated claims can be quite a turn-off to some consumers.