Vein-Gard

Review
Rated:
3

out of

5


by

VaricoseVeinsGone.com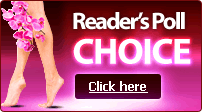 Developed and marketed by a company known as NaturalCare, Vein-Gard is a nutritional supplement designed to treat varicose and spider veins. The manufacturers of Vein-Gard also claim this supplement completely eliminates varicose and spider veins. NaturalCare also promotes many other nutritional products, but Vein-Gard appears to be their only treatment for varicose veins.
Vein-Gard Benefits
The proponents of Vein-Gard capsules claim the formula utilizes Homeopathic medicines which encourage the body to heal itself naturally. Specifically, Vein-Gard is believed to increase venous tone, diminish the permeability of capillaries, and enhance the integrity of veins. The manufacturers also claim Vein-Grad is effective for reducing swelling of the ankles and legs in just a few short days while visibly diminishing varicose and spider veins within a few weeks.
Vein-Gard Ingredients
The primary ingredients found in Vein-Gard include Horse Chestnut, Witch Hazel, Honeybee, Wind Flower, St. Mary's Thistle, Club Moss, and Ergot. Other ingredients include Vitamin C, Rutin, Grape Seed Extract, Ginger, Lecithin, Cayenne, Quercetin, and Gotu Kola Extract. Of these ingredients, Horse Chestnut is the most effective as it is known to be effective for treating varicose veins. Not only does it strengthen capillaries, but Horse Chestnut also enhances venous tone while improving the flow of blood through the veins.
Vein-Gard Side Effects
Many proponents of Vein-Gard claim this dietary supplement has no side effects. However, as with any supplement, the potential for side effects is present. Buyers are encouraged to perform due diligence when shopping for a treatment for varicose veins as allergic reactions, stomach problems, or skin rashes can occur with nearly every supplement.
Does Vein-Gard Work?
Overall, Vein-Gard seems like it may be an effective treatment for varicose veins, especially because it incorporates Horse Chestnut into its formula. However, the concentration of other ingredients leaves much to be desired. Plus, Vein-Gard does not contain Diosmin, a known varicose vein fighter.