Venarin

Review
Rated:
4

out of

5


by

VaricoseVeinsGone.com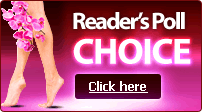 Marketed and distributed by, Nutrica, Inc., Venarin is a natural supplement created to treat spider veins. According to its makers, Venarin deals with the cause of spider veins at the source by strengthening the walls of the veins as well as the valves. Venarin offers both an oral supplement in capsule form as well as a natural cream (VenarinMax) to combat spider veins from the inside and the outside.
Venarin Benefits
Spider veins occur primarily as a result of vein walls becoming too stretched due to the increased pressure caused by the improper function of valves. The excessive stretching of the vein walls causes tears to develop which allow metabolism by-products and blood to leak and stain the exterior of the veins. The end result is the purple, blue, and red hue of spider veins.
The makers of Venarin claim their product works by dealing with the problem of spider veins at the root. Specifically, Venarin is alleged to enhance the flexibility of vein walls while strengthening them, block the tiny leaks in the vein walls to prevent the leakage of colorants, and enhance the function of vein valves.
Venarin Ingredients
Venarin's active ingredients include the following:
Japanese pagoda tree
Horse chestnut
Grape seed
Vitamin K1
Other ingredients include titanium dioxide, magnesium stearate, and hydroxypropyl methylcellulose.
Venarin Side Effects
According to its manufacturers, Venarin has no significant side effects. However, any achieve by using Venarin are quickly lost if one ceases to use the product. As a result, what was once eliminated can easily return. This is less than desirable as a lifelong dependence on Venarin can be cultivated and lasting results never achieved.
Does Venarin Work?
Initially, Venarin seemed like a product worth trying because it utilizes horse chestnut and other natural ingredients. However, we don't give this product a strong recommendation because Venarin doesn't seem to produce any lasting results apart from a lifelong dependency on this product. Plus, the company offers an "auto-refill: program which, in our experience, can be quite problematic and even difficult to cancel. If you do purchase Venarin, we suggest you opt for the single shipment and continue to buy only if you're pleased with the results and don't mind using Venarin for the rest of your life.