Hematrex

Review
Rated:
3

out of

5


by

VaricoseVeinsGone.com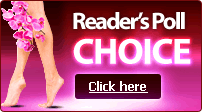 Developed by Dr. Edward F. Group III of the Global Healing Center, Hematrex is marketed as an all natural nutritional supplement for the treatment of varicose veins. Formulated with organically certified and wild-crafted herbal ingredients, Hematrex is believed to be one of the few supplements of its kind as it is void of the glues, binders, toxic preservatives, animal-derived additives which can make for difficult digestion and little nutritive value.
Hematrex Benefits
According to its makers, the primary benefits of Hematrex lie in its ability to increase the permeability, elasticity, and wall strength of veins for optimal venous circulatory health. The end result is believed to promote the efficient flow of blood while alleviating the discomfort caused by blood pooling and vein constriction. Global Healing Center also claims that Hematrex provides relief from constricted veins in the anal region (hemorrhoids).
Hematrex Ingredients
The primary active ingredients in Hematrex include the following:
Wildcrafted Collinsonia Root
Japanese Pagoda Tree Extract
Organic Horse Chestnut Seed
Organic Butchers Broom
Organic Red Grape Vine Leaves
Kosher Lajjalu
Organic Witch Hazel Leaf
Organic Oregano Powder Concentrate
Kosher Certified Bupleurum
Opti-MSM
Hematrex Side Effects
Hematrex has no known side effects. However, just as with any dietary supplement, the potential for side effects does exist. It is best to consult your physician and assess the risks associated with taking any nutritional supplement as some natural ingredients may conflict with pre-existing conditions or current medications.
Does Hematrex Work?
Overall, Hematrex seems like a reputable treatment for varicose veins, especially since the formula includes horse chestnut seed and Butchers Broom – two herbs known to be effective for eliminating varicose veins. While the usefulness of the other ingredients in Hematrex may be doubtful, the inclusion of organic herbs is a plus, but more effective treatments for varicose veins are available on the market today.